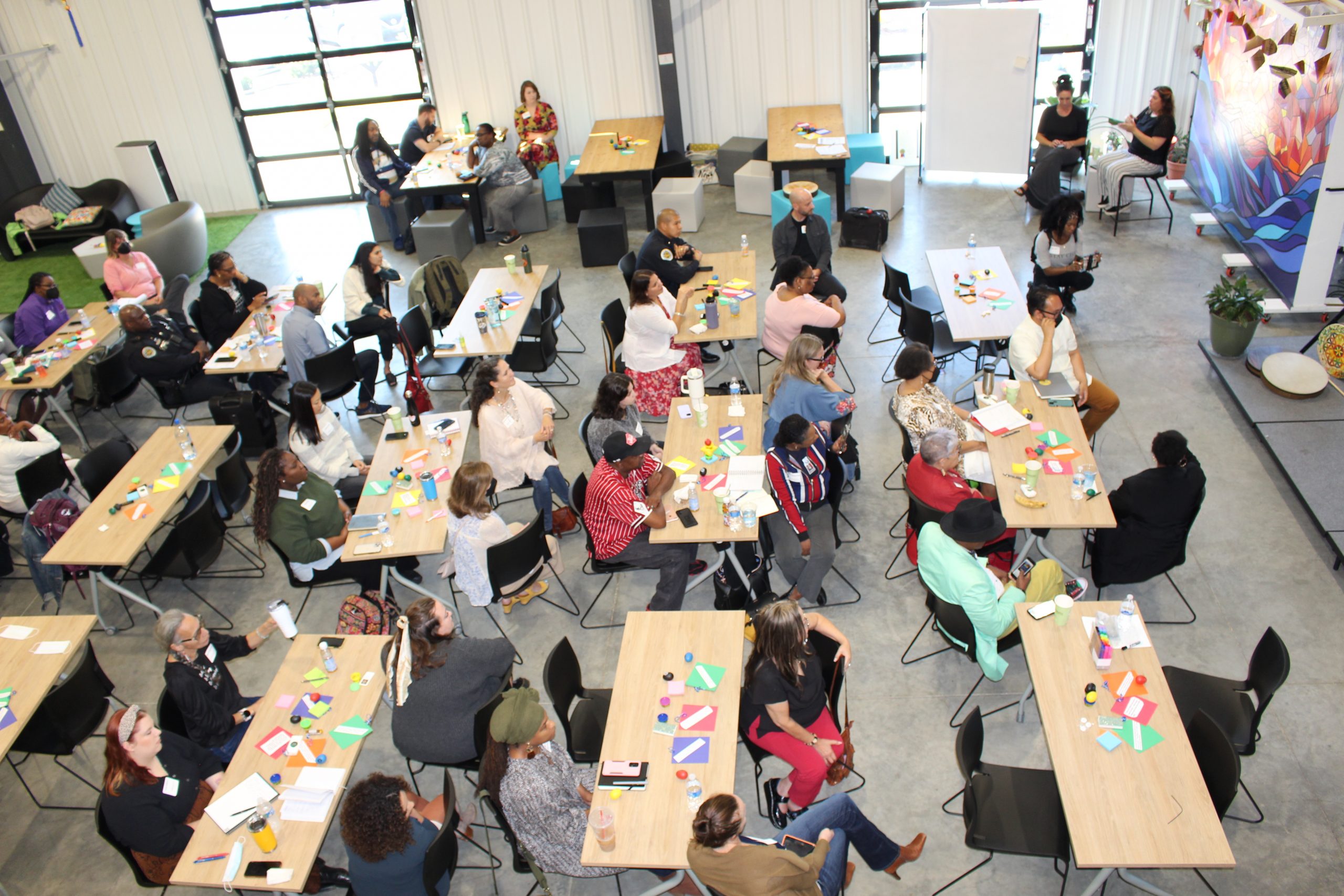 Community Impact
At CNM we believe that the greatest impact comes with collaboration. Whether it's a multi-sector initiative or the sharing of best practices between nonprofits, collaboration can break down silos and amplify your efforts. Explore our vision of a connected community through the opportunities below.
Gather with nonprofit and community leaders.
Share successes and challenges with your peers.
Collaborate for increased impact.
Community Impact
Certificate
The Community Impact certificate is designed for community leaders who are interested in amplifying the impact of their mission by mobilizing their community for population- and systems-level changes. This includes the use of the collective impact framework as well as community organizing and policy or electoral advocacy movements that seek to "move the needle" on complex issues.
Note: This certificate is on hold for 2023 and will resume in 2024.
Community Impact
Community Conversations
CNM's Community Conversations are a series of virtual gatherings focused on building and sustaining collaborative movements in times of uncertainty and unpredictability.
Anyone engaged in a collaborative effort is encouraged to attend these free events.
Community Impact
Resources
Disaster Relief Resources
Local Resources
State Resources
National Resources
Advocacy Resources
Collective Impact Resources