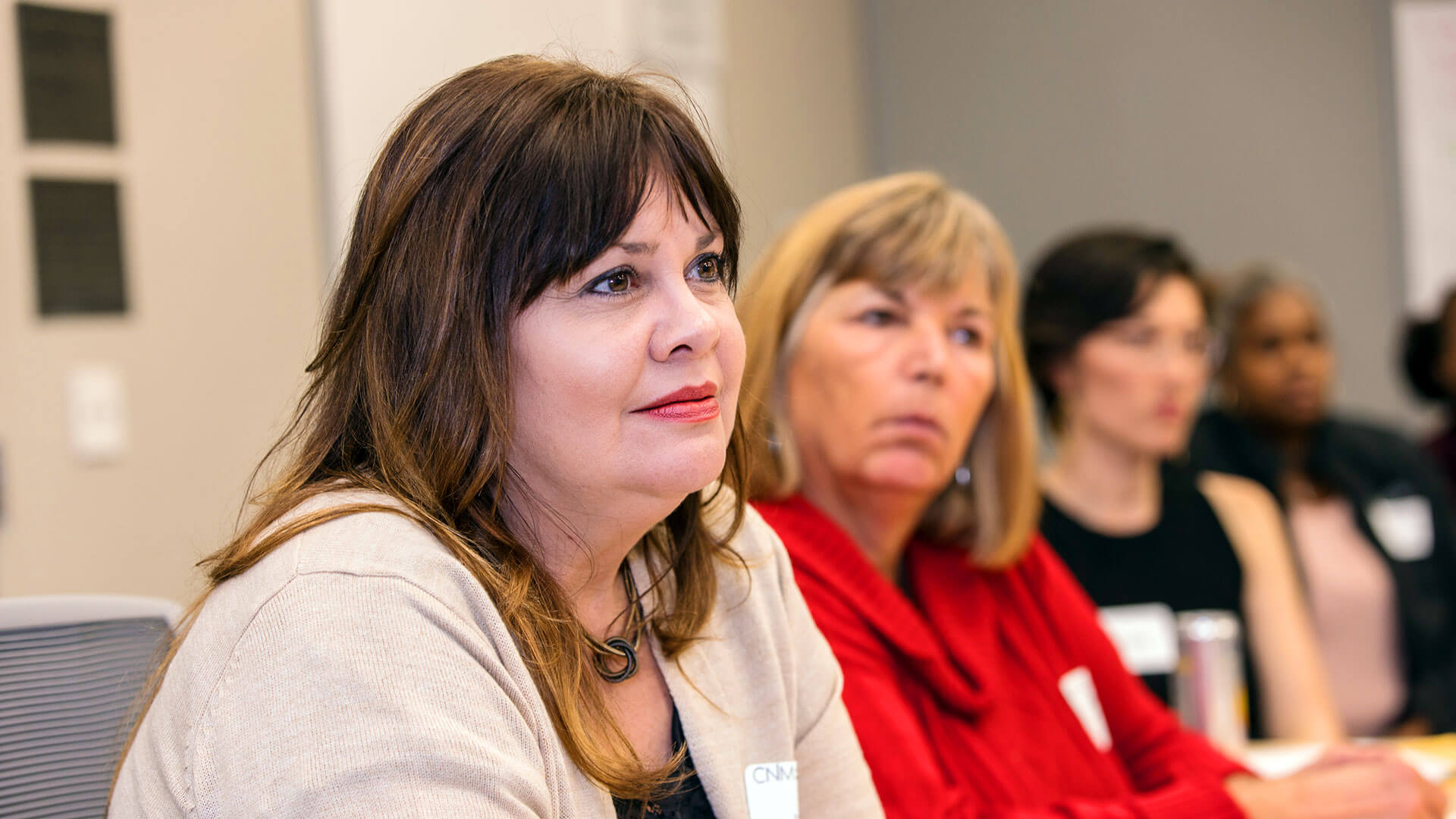 Community Impact
At CNM we believe that the greatest impact comes with collaboration. Whether it's a multi-sector initiative or the sharing of best practices between nonprofits, collaboration can break down silos and amplify your efforts. Explore our vision of a connected community through the opportunities below.
Gather with nonprofit and community leaders.
Share successes and challenges with your peers.
Collaborate for increased impact.
Community Impact
Collective Impact Certificate
The CNM Collective Impact certificate has been created for leaders interested in increasing their impact through the lens of collective impact, a framework to tackle deeply entrenched and complex social problems. It is an innovative and structured approach to making collaboration work across governance, business, philanthropy, nonprofits, and community members to achieve lasting social change.
Community Impact
Collective Impact Learning Community
The Collective Impact Learning Community is a year-long cohort that encourages community culture shift. Participants from all sectors will learn the technical concepts of collective impact and strengthen peer learning through discussion.
Community Impact
Resources
Disaster Relief Resources
Local Resources
State Resources
National Resources
Advocacy Resources
Collective Impact Resources