The Mission Memo: January 23, 2020
Board Governance, Community Impact, Nonprofit Leadership, Nonprofit Operations, Program Management, Revenue Development
January 23, 2020
Make your biggest impact in 2020.
At CNM our goal is to equip you with the things you need to make a difference. Join as a CNM member for 2020 to take advantage of:
member pricing for professional development
unlimited job postings
exclusive networking opportunities
so much more…
**If this is your first time logging into our new website, we invite you to reset your password here to access your member dashboard. For account help, view our troubleshooting guide or contact us.
_______________
Introduction to Systemic Racism
February 11 & 12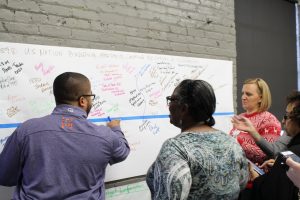 Is your organization ready to begin the work of exploring systemic racism? CNM will host Crossroads Antiracism Organizing & Training as they return to Nashville to facilitate one of our most popular trainings of 2019. In this introductory workshop, participants will explore racism as a systemic, institutional problem of power that goes beyond personal prejudice.
Learn how your organization can take steps to become more equitable by registering for this workshop today. Follow the link below for course information and registration.
_______________
Meharry-Vanderbilt Grant Opportunity
The Meharry-Vanderbilt Community Engaged Research Core announced a new round of mini-grants for Spring 2020. Learn more about the grants here.
_______________
Census 2020 at CNM
CNM will be hosting a series of informational sessions about the role of nonprofits in the 2020 Census. Join us for an upcoming info session!
February 25, 9-11:30 a.m.
February 25, 2-4:30 p.m.
_______________
Quick Read
Nonprofits Can Protect their Data by Planning for the Worst (Nonprofit Quarterly)
_______________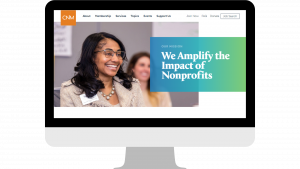 Have you explored CNM's new website yet? We've curated courses, resources, and events by the six most-requested areas of nonprofit management.
Upcoming Events
1/29: CERTIFICATE: Revenue Development (Part 1) *CFRE accredited
SERIES HIGHLIGHT: Asking for money can be hard, but maintaining resources for your organization is essential to ensure your survival. Join the CNM Revenue Development Certificate to learn the skills you need to meet the demands of securing revenue for a nonprofit…. Read more.
2/7: CERTIFICATE: Volunteer Program Management (Part 1)
SERIES HIGHLIGHT: Are you feeling overwhelmed or lost with the day-to-day operation of your volunteer program? Have you recently been tasked with building a successful volunteer base for your agency? Running a successful volunteer program requires implementing smart management systems and procedures…. Read more.
2/13: Critical Competency for Board Members in Nonprofit Racial Equity Work
SESSION HIGHLIGHT: Invite your board members to this brand new session with Crossroads Antiracism Organizing & Training. This interactive workshop is designed to help participants create the spaces to be self-reflective about our cultural shaping as individuals and institutions… Read more.
Want to receive The Mission Memo in your inbox? Sign up here.