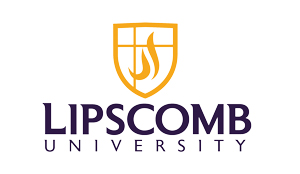 Lipscomb University
Advancement Services Data Coordinator
Lipscomb University
Job Summary
Lipscomb University is looking for a dynamic and enthusiastic team member to join Advancement Services to further the mission of the university. As a member of the Advancement Services team, the Data Coordinator plays a vital role in providing cross-functional support for Advancement Services. They assist the Director and Assistant Vice President for Advancement Services with all aspects of constituent data management, gift and pledge processing, and customer service operations performed by the department with a focus on data quality. The Data Coordinator is responsible for updating Advancement constituent records by running import and global update processes and manual data entry to optimize the quality and accuracy of data. They also assist with the creation of lists and reports for Advancement and other campus partners in a timely manner. The primary purpose of Advancement Services is to manage and maintain data about alumni and friends of the university. The Advancement database contains biographical, philanthropic, and engagement data. Our vision at Lipscomb: Anchored in our Christ-centered mission, Lipscomb University will lead as a top-tier, nationally recognized institution. We will excel in teaching, learning and research; be ambitious in our service to others; and be driven by continuous improvement.
Job Responsibilities
Typical Responsibilities:
Running data maintenance reports, interpreting data errors, and performing data clean-up as needed.

Preparing queries, running reports, and executing imports/exports data for various projects and mailings.

Fulfilling requests for reports and lists at the direction of the Director of Advancement Services.

Creating and updating constituent records.

Assisting Advancement Services with preparing and entering gifts and pledges. Reconciling gift batches to bank deposits.

Executing data maintenance processes including but not limited to data imports, managing duplicates, and data health updates at the direction of the Director of Advancement Services and Assistant VP of Advancement Services.
Qualifications
Proficient in Microsoft Excel and Word required.       

Proficiency in running database imports, exports, and queries.

Thorough experience with relational databases.

Preference will be given to candidates with prior experience using any of the following software platforms:    Blackbaud Raiser's Edge, Blackbaud Merchant Services, Blackbaud Net Community, Blackbaud's Research Point, Blackbaud Guided Fundraising, or ImportOmatic.
Behaviors – Preferred
Team Player:

Works well as a member of a group

Innovative:

Consistently introduces new ideas and demonstrates original thinking

Functional Expert:

Considered a thought leader on a subject

Detail Oriented:

Capable of carrying out a given task with all details necessary to get the task done well

Dedicated:

Devoted to a task or purpose with loyalty or integrity
Motivations – Preferred
Goal Completion:

Inspired to perform well by the completion of tasks

Self-Starter: Inspired to perform without outside help
Education – Preferred
Additional Information
How to Apply
Details
Date Posted: April 28, 2023
Type: Full-Time
Job Function: Other
Service Area: Education