Sam Howard Empowerment Fund
The Sam Howard Empowerment Fund is a joint initiative of Urban League of Middle Tennessee and CNM to support nonprofit leaders of color with professional development opportunities. If you identify as a leader of color in the local nonprofit sector, we encourage you to learn more and apply.
In partnership with

About the Fund
The Sam Howard Empowerment Fund exists to support emerging and established leaders of color in the nonprofit sector in Middle Tennessee with professional development opportunities. Successful applicants will receive up to $500 in scholarship funds to be applied toward CNM's professional development workshops and certificates.
The fund emerged from a partnership between Urban League of Middle Tennessee (ULMT) and the Center for Nonprofit Management (CNM), and it is made possible by the generous support of The Frist Foundation.
It is named in memory of Sam Howard, a health care pioneer, businessman, and nonprofit leader in Middle Tennessee.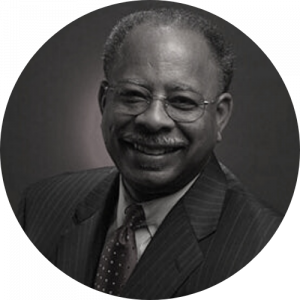 Ready to apply?
Applications for 2021 are now closed. Check back for future application opportunities.
Each applicant must be part of an organization that is a current CNM member and/or a member of Urban League of Middle Tennessee.
If you are affiliated with a CNM member your organization should have an operational budget size of $2,000,000 or less for the most recently completed fiscal year.
Each scholarship is limited to up to $500 in CNM courses, for use only by the applicant. The scholarship amount will cover 75% of the cost of workshops, leaving 25% left for scholarship recipients to pay.
Applicants are limited to individuals who personally identify as a person of color.
Applications for the current year will close on March 21, 2021.
Have questions about the fund?
About Urban League of Middle Tennessee
The Urban League of Middle Tennessee (ULMT) is a historic civil rights and urban advocacy organization that provides direct services to impact and improve the lives of thousands of underserved communities across Middle TN. The mission of the Urban League is to enable African-Americans, other minorities, and disenfranchised groups to secure economic self- reliance, power, parity, and civil rights. ULMT has served thousands of individuals and added millions of dollars back into Nashville's economy through job training and placement, as well as youth education and career exploration initiatives. Each day working men and women, scholars, entrepreneurs, homeowners and advocates participate in an array of services that meets their needs.  With valued corporate partners like the Center for Nonprofit Management (CNM), we open doors of opportunity and help build a strong, talented workforce that benefit us all.
About CNM
CNM is a capacity building organization whose mission is to amplify the impact of nonprofits and their partners. Nothing is more critical to that mission than preparing nonprofit leaders to serve their community. As part of the CNM's commitment to creating and sustaining a more equitable sector, we, in partnership with the Urban League of Middle Tennessee, are offering scholarships for emerging and established nonprofit leaders of color to use for professional development trainings. Scholarships will provide recipients with the opportunity to expand their skills and strengthen their networks through courses offered by CNM.