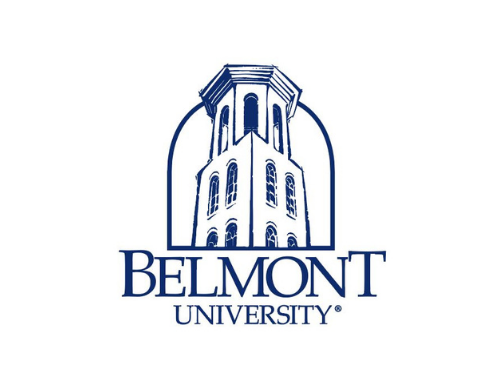 Belmont University
Summer Camp Counselor – College of Art
Belmont University
Job Summary
This is a temporary position. This position helps coordinate daily operations for the Watkins Community Education Young Artist Programs (ages 6-18) at Belmont that run during the month of June. Summer Camp Counselors report to the Summer Programs Manager and Director of Community Education. Primary responsibilities include assisting with camper supervision, serving as teaching assistants for our teaching artists, and helping organize the end of week camp art exhibition. Work hours are flexible Monday – Friday from 8:00 a.m. to 5:00 p.m.
Job Responsibilities
Responsibilities:
Arrive on time and be ready to work with a positive attitude
Follow Watkins Community Education's policies and protocol
Assist with daily studio preparation and organization
Help deliver a welcoming, supportive environment for parents, program participants, and staff
Maintain clear, consistent, and respectful communication with parents, students, Watkins staff, members, and camp instructors
Develop and employ classroom management skills by monitoring participants during studio sessions, lunch, breaks, and pre-camp and post-camp intervals
Provide positive solutions for problem resolution, encourage dialogue, and seek support for behavioral and disciplinary discussions from the instructor, Summer Programs Manager, Director of Community Education
Assist staff and instructors in classroom management
Help prepare, distribute, and clean up materials; organize supplies; and keep materials stocked at all times
Mentor participants, encourage brainstorming and creative problem solving under instructor guidance
Encourage and facilitate art-making, games, and positive learning experiences throughout daily camp activities
Ensure projects are complete, identified, and prepared for participants to take home when finished
Assist with camper drop-off and pick-up
Accept projects and additional activities as requested by camp staff and instructors
Help with end-of-camp studio organization and cleanup
Help coordinate and hang the end of week art show
Qualifications
Preferred knowledge, skills, and personal qualifications:
Positive, patient, perceptive, responsible, and resourceful individuals who are able to solve problems with little supervision
Customer-service oriented with the communication skills necessary to interact effectively with parents, colleagues, and kids aged 6 to 18
Experienced or interested in fine arts or art education
Worksite logistics:
Dress code: Casual; closed toed shoes are required
Physical requirements: Occasionally lifting up to 25 pounds
Working conditions: Studios with children
Background Check: Background check required for interns 18 + years old
Hours: Monday – Friday, 40 hours a week from June 1 – June 24. Required Summer Camp Orientation).
Additional Information
Benefits
Watkins College of Art at Belmont adheres to EEO guidelines, and does not discriminate on the basis of race, color, religion, creed, national or ethnic origin, sex, sexual orientation, age or disability in hiring and employment policies and encourages candidates of diverse backgrounds to apply.
How to Apply
Details
Date Posted: May 17, 2022
Type: Part-Time
Job Function: Educator
Service Area: Children / Youth
Salary Range: $9.00/hour