Legislative Recap of the 111th General Assembly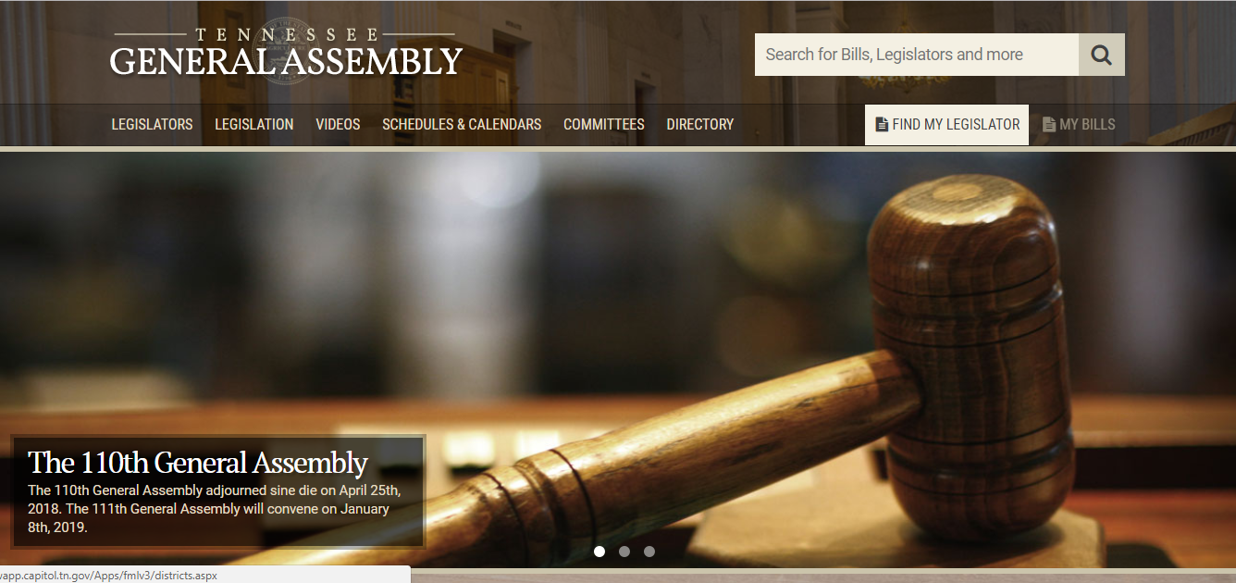 The 111th General Assembly commenced during a season of tremendous change, with a newly elected Governor, a new administration, and a record number of new legislators. Over 1500 bills were introduced this session, many of which will have an impact on the nonprofit sector and the populations that local nonprofits serve.
CNM was thrilled to host our annual Legislative Wrap Up: Leveraging Laws to Increase Impact. One of the highlights of this multi-session workshop was our bi-partisan panel. The dynamic discussion that ensued gave incredible insight to our nonprofit participants on how to increase their impact in the legislature.
Captured here are some of the highlights from the bi-partisan panel discussion, followed by an overview of new legislation that could have an impact on your nonprofit. This recap is courtesy of CNM's legislative expert, Stewart Clifton of Clifton Government Relations.
Event Recap
Panelists:
Senator Brenda Gilmore (D), Davidson County District 19
Senator Jack Johnson (R), Williamson County District 23
Representative Vincent Dixie (D), Davidson County District 54
Representative Johnny Garrett (R), Sumner County District 45
Moderator: 
Christine Bradley, Director at the Office of Government and Community Affairs, Vanderbilt University Medical Center
Discussion Takeaways:
Across the state there has been a sea change of newly elected officials over the past year. Our panelists shared about the large number of new people and new ideas coming through the legislature. In fact, this was the largest leadership shift Tennessee has had since the Civil War. There is also an increase number of women and minorities in these leadership positions.
When Bill Lee ran for governor, there was a lot of talk about working with nonprofits on moving the needle on big issues. The panelists shared how they would like to partner with nonprofits. Hundreds of bills come across their desk, and they want to be able to call upon nonprofits as resources to better understand the issue at hand. If your organization is an expert in an area, set up a meeting and have a conversation face-to-face with your legislators.

The panelists shared the best ways to make an impression on elected officials:
Set up a meeting in July or August when session is out and the legislators have more time in their schedule to meet.
Bring a one-page summary document of your issue that they can reference later.
Have a real conversation; don't come scripted.
Have your meeting in the summer so they can call on you as a reference in January when session starts again.
There have been great examples of how nonprofits can influence public policy and effectively advocate. One of the more significant bills passed this session is the Katie Beckett Waiver: Medicaid and Children with Disabilities. This expands TennCare to 3000+ children with disabilities across Tennessee.
So what tactics did the advocates and nonprofits use to make this a success?
Show up. Parents brought their children with them and showed up every single day. They shared their stories with the legislature and make the issue very real.
Educate. Teach people about your issue. The Katie Beckett group invited 6 legislators to their annual conference to share and learn about the issue. Phone calls and emails are good, but in person meetings are the very best. Have a one-page synopsis of your issue and your contact information for a reference guide. You can even state clearly your position on certain bills that will be coming down the pipeline.
Timing. During session, everyone is busy. Session this year was from January to May. A meeting during session is 15 minutes long and rushed. It is a sprint, so the best time to meet with the legislature is after session has ended. A meeting after session can be longer and more in depth.
The panelist also shared some common missteps that are not as effective when approaching legislators.

Don't be rude. It is key to be courteous, even if you don't see eye to eye.
Don't assume they know about your issue. Start from the ground up and have a conversation.
Follow up with an email afterwards with any resources. It helps them remember you name and your issue.
There are a lot of nonprofits. Have a strong targeted message that they can easily remember.
Overview of New Legislation
Criminal & Juvenile Justice
SB1443/HB602
Makes it easier for law enforcement officials to release a person with a citation when previously an arrest was required
Passed – Public Chapter 316
SB62/HB499
Requires TN Dept. of Education to establish procedures for providing instruction to incarcerated juveniles in detention centers.
Passed – Public Chapter 191
SB577/HB193
Allows expungement of nonviolent convictions for victims of human trafficking
Passed – Public Chapter 199
SB1061/HB1303
Requires Dept. of Corrections and THEC to report on higher ed opportunities available to incarcerated individuals and requires that this issue be part of THEC's master plan.
Passed – Public Chapter 238
SB75/HB129
Requires state correctional institutions to make feminine hygiene products available to women prisoners at no cost
Passed – Public Chapter 411
SB1407/HB658
Partially revokes the authority of local governments to operate community oversight boards relative to subpoena power and make-up of the members
Passed – Public Chapter 320
Education
SB170/HB405
Requires each board of education to establish trauma-informed disciplinary policies for all public schools including charters.
Passed – Public Chapter 421
SB763/HB1000
Requires all public and private higher ed institutions to designate a homeless student liaison.
Passed – Public Chapter 266
SB790/HB934
Revises special ed laws in several ways but maintains current law language expressing that it is state policy to provide services to maximize capabilities of children with disabilities.
Passed – Public Chapter 107
SB795/HB939
Creates "education savings accounts" program for Shelby and Davidson counties which allows parents to receive state dollars  (around $7300 annually per child) to pay for private schools. Will begin in 2021-2022 school year.
Passed – Public Chapter 506
SB803/HB947
Requires Tennessee School Safety Center to establish grants to assist LEAs in funding programs that address school safety.
Passed – Public Chapter 154
SB1238/HB1158
Requires LEAs to establish threat assessment teams to develop comprehensive intervention-based approaches  to prevent violence.
Passed – Public Chapter 394
Family
SB12/HB3
Requires that info on benefits available to relative caregivers be provided to Administrative Office of the Courts; requires that office to distribute to each court issuing child custody and guardianship orders.
Passed – Public Chapter 130
SB207/HB288
Allows modification of post adoption contact contracts between certain parties. Only applies to children adopted at age 14 or older.
Passed – Public Chapter 35
SB326/HB674
Authorizes courts to order step parent visitation rights in extraordinary cases.
Passed – Public Chapter 431
Health and Public Benefits
SB476/HB498
Requires state to submit a federal Medicaid waiver to establish a "Katie Beckett program" extending Medicaid benefits to families who could care for their children with serious health issues at home but who are not eligible for Medicaid due to income.
Passed – Public Chapter 494
SB1206/HB655
Extends authority to barter for health care services to all health care providers, not just physicians.
Passed – Public Chapter 229
SB1286/HB616
Requires that TennCare establish a program to identify children likely to be eligible for federal SSI upon reaching 18. Also requires a counseling program to insure there is no gap in TennCare eligibility upon reaching 18.
Passed – Public Chapter 310
SB1428/HB1280
SB1470/HB1388
Adds birthing centers and other neonatal services to items which must be considered in state health plan. Passed – Public Chapter 240
SB204/HB36
Modifies time periods for required suicide prevention training for social workers, marriage and family therapists, professional counselors, pastoral counselors,  alcohol and drug abuse counselors and occupational therapists.
Passed – Public Chapter 131
SB540/HB995
Creates civil liability for unlicensed persons for knowingly offering psychotherapy services to treat mental health disorders.
Passed – Public Chapter 359
SB464, SB983, SB1029
Expands Governor's authority regarding Medicaid expansion.
Did not Pass
Nonprofit Sector
SB232/HB57
Increases from $30,000-$50,000  the minimum level of contributions that require charitable organizations to register and report to Secretary of State.
Passed – Public Chapter 132
SB408/HB280
Authorizes property tax exemption for specific nonprofits using real property owned by another tax exempt institution.
Passed – Public Chapter 355
HJR 54
Encourages schools, nonprofit organizations and faith-based organizations to increase opportunities for student mentorships and apprenticeships.
Adopted by the House
SB1304/HB836
Prohibits requiring private licensed child-placing agencies to participate in any placement of a child for foster care or adoption when the proposed placement would violate the agency's written religious or moral convictions or policies
Did not Pass
SB466/HB539
Requires  using the IRS 20 factor test questions in determining whether an employer/employee relationship exists (as opposed to independent contractor status).
Passed – Public Chapter 337
SB815/HB856
Allows employers to adopt or not adopt the model policy on healthy workplaces created by TACIR.
Passed – Public Chapter 214
SB971/HB1079
Modifies voter registration changes rules which will likely impact nonprofits and others conducting voter registration efforts. Includes establishing civil and criminal penalties.
Passed – Public Chapter 250
Senior Issues
SB28/HB37
Establishes new Alzheimer's disease advisory council.
Passed – Public Chapter 364
SB199/HB249
Establishes new elder abuse task force focused on financial exploitation.
Passed – Public Chapter 135
SB711/HB686
Allows TCAD to request that district public guardian serve as conservator for disabled persons younger than 60.
Passed – Public Chapter 230
SB1039/HB909
Enacts the "Elderly and Vulnerable Adult Protection Action of 2019" which makes it a Class C felony to commit aggravated abuse of an elderly or vulnerable adult.
Passed – Public Chapter 474
CNM Resources
Check out our Advocacy 101 course with Stewart Clifton on Nov. 14 at CNM.org.
Check out our other Legislative Update Summaries by Stewart Clifton on our blog at CNM.org.
The Nashville Emerging Leader Awards Announce the 2019 Finalists
 The Nashville Area Chamber of Commerce and YP Nashville today announced the 2019 finalists for the Nashville Emerging Leader Awards (NELA).
NELA, an initiative of the Nashville Chamber, recognizes Middle Tennessee's young professionals (YP) under the age of 40 for significant accomplishments in their chosen career field as well as their commitment and contribution to the community.
"Nashville is fortunate to have talented young professionals who play a vital role in the continued prosperity of our city," said Nashville Area Chamber of Commerce President and CEO Ralph Schulz. "The Nashville Chamber and YP Nashville are committed to empowering the next generation of leaders and these young professionals recognized today possess strong leadership and a proven commitment to our community which deserves to be recognized."
The annual NELA ceremony will recognize five finalists in 14 industry classifications: Architecture, Engineering and Construction; Arts, Entertainment and Music Business; Business Services; Community Service and Nonprofit; Education; Financial Services; Government and Public Affairs; Hospitality and Tourism; Human Resources; Legal Services; Medical and Health Care Services; Public Relations, Advertising and Marketing; Real Estate Services; and Technology.
Committees comprised of a diverse group of proven community leaders and experts within each industry selected the finalists based on each applicant's answers to essay questions, level of professional achievement, demonstrated leadership and community impact.
NELA winners will be announced during the 13th annual NELA Ceremony on Thursday, Aug. 1, 2019 at Lipscomb University. After the ceremony, a celebration will take place at Analog in the Hutton Hotel.
YP Nashville is presented by Lipscomb University's Pfeffer Graduate School of Business. The awards are sponsored by Atiba, Bradley, Lightning 100 and Nashville Post.
Visit www.thenelas.com for more information and to register for the NELA events.
2019 Nashville Emerging Leader Award Finalists
Architecture, Engineering and Construction
Rachel R Gresham, AIA, WELL AP, CDT; TMPartners, Project Architect
Tiffany King; Skanska USA Building, Senior Project Manager
Rebecca Ozols; Bell & Associates, Business Development Manager
Joshua Passantino; Vanderbilt University, Graduate Student
Shikhar Shukla; Skanska USA Building Inc., Project Engineer
Arts, Entertainment and Music Business
Jeremy Bradford; Universal Music Group Nashville, Finance
Adrien Good; Flood, Bumstead, McCready & McCarthy, Inc., Associate Business Manager
Daniel Killian; Flood, Bumstead, McCready & McCarthy, Inc., Account Manager
Erica Rosa; Flood, Bumstead, McCready & McCarthy, Inc., Royalty Manager
Harriet Wallace; WZTV FOX17 News, Reporter/Host
Business Services
Paige Bigham; Ankura, Director
Amanda Blanck; Deviate, Managing Partner
Alicia Hudson; Ankura, Director
Amber Hurdle; Amber Hurdle Consulting, Keynote Speaker, Author, Certified Talent Optimization Consultant
Terry Vo; Comcast, External Affairs Specialist
Community Service and Nonprofit
Charmin A. Bates; Vanderbilt University, Event Planner
Shan Foster; YWCA Nashville & Middle Tennessee, VP External Affairs & AMEND Together
Lindsey Harris; Tennessee Immigrant & Refugee Rights Coalition, Co-Executive Director
Nora Kern; Walk Bike Nashville, Executive Director
Emerald Mitchell; Moves & Grooves Inc., Founder/ Executive Director
Education
Tisha Brown-Gaines; Belmont University, Asst. Professor of Computer Science
Laura Delgado; Lipscomb University, Program Director, Pionero Scholars
Matia Powell; Alignment Nashville, Vice President of Community Engagement
Dr. Carjamin Scott; Vanderbilt University, Associate Director of Admissions Operations
Jackson Sprayberry; Valor College Prep, Founding Head of School
Financial Services
Sydney Ball; First Citizens National Bank, Regional Business Development Manager
Brennan H. N. McMurry, UBS Business Solutions Center, Associate Director/Manager; Broker Dealer Regulatory Reporting
Erica Saeger; Crosslin, Audit Principal
David Wells; Woodmont Investment Counsel, Principal and Portfolio Manager
Blake Wilson, TMA Medical Banking, a division of INSBANK, Division Head / First Vice President
Government and Public Affairs
Clay Banks; State of Tennessee, Regional Director
Amanda Clelland; WeGo Public Transit, Public Information Officer
Andy Kidd, State of Tennessee Department of Finance and Administration, Director of Business Operations
Ashley Northington; DENOR Brands + Public Relations, Agency Director and Founder
Alexa Voytek; Tennessee Department of Environment and Conservation, Energy Consultant / Senior Program Manager
Hospitality and Tourism
Matt Boeshore; Credit Union Travel, CEO
Taylor Guardino; Noelle, Catering Sales Manager
Brittney Harrison; Frothy Monkey, Director of Hospitality + GM Development
Ryan Joseph Lynch; STR, Business Development Executive
Shannen Stewart; Heels & Handshakes, LLC, Founder/ President
Human Resources
Kyle Allen; Vaco Nashville, Managing Partner
Leah Hayes; Her Story of Success, Co-Founder, CEO
Paula Murray; Frost-Arnett, Director of Human Resources
Katie Schram; Agility Consulting Group, LLC, Strategic HR Advisor
Jade Taylor; Compassus, Senior Human Resources Generalist
Legal Services
Alé Dalton; Bradley Arant Boult Cummings, Attorney
Claire Cowart Haltom; Baker Donelson, Shareholder
Martesha Johnson; Nashville Defender's Office, Chief Public Defender
Lauren Spahn; Shackelford, Bowen, McKinley & Norton, Attorney
Gulam Zade; LOGICFORCE, Partner & General Counsel
Medical and Health Care Services
Drake Dudley; First Impressions Dentistry and Nashville Smiles UP Dentistry, Dentist
Robert Garnett; Amerigroup Tennessee, an Anthem Company, President
Monica Greene; naviHealth, Manager Enterprise Operations Technical Delivery & Optimization
Jordan Kendig; HCA Healthcare, Program Director, Patient Experience
Enderson Miranda; OnSomble, CEO
Public Relations, Advertising and Marketing
Kristin Appelman; Concept Technology Inc., Marketing Manager
Anna-Vija McClain; Piccolo Marketing, Founder/CEO
Mary Ruth Raphael; MP&F Strategic Communications, Vice President
Paige Reese; FlyteVu, Operations
Alexandra Sollberger; Stones River Group, Principal and Director of Public Relations
Real Estate Services
Kelli Bjork; Accelerate Realty Group, Affiliate Broker
Tyler Cauble; The Cauble Group, President
Tyler Graham; VILLAGE, Managing Broker
Edward Henley III; Pillars Development, Principal & Project Executive
Matthew Pierce; Anchor Investments, Director of Acquisitions
Technology
Taylor Constantine; AudiencePoint, Director of Sales and Strategic Partnerships
Drew Hendrickson; LMBC, Partner
Rainu Ittycheriah; Eventbrite, Software Engineer II
Ashley Larcinese; Data Blue, Enterprise Account Executive
Brooke Scott; Caterpillar Financial, Digital Technology Manager
Headshots of the finalists are available upon request.
About YP Nashville
YP Nashville is an initiative of the Nashville Area Chamber of Commerce and more than 50 young professional organizations working to engage, connect and empower young professionals to actively shape the future of the Nashville region. For more information, visit http://www.ypnashville.org.
About Nashville Area Chamber of Commerce and Partnership 2020
The Nashville Area Chamber of Commerce is Middle Tennessee's largest business federation, representing more than 2,000 member companies. Belong, engage, lead, prosper embodies the Chamber's focus on creating economic prosperity by facilitating community leadership. Established in 1990 as an economic development and community enhancement initiative of the Chamber, Partnership 2020 is a regional cooperative dedicated to making Middle Tennessee among the nation's best places to live, work and do business. Partnership 2020 is supported by a diverse group of public and private companies as well as governmental agencies from the organization's 10-county service area. The work of the Chamber is supported by its members, Partnership 2020 investors and sponsors; the Chamber's Pivotal Partners (a partnership at the highest level for all Chamber programs and events) are Delek US Holdings, Bass, Berry & Sims, BlueCross BlueShield of Tennessee, Community Health Systems, Gresham Smith and Regions. For more information, visit www.nashvillechamber.com.
Legislative Update April 5, 2019
Sponsors:
Sen. Crowe, Rusty , Rep. Whitson, Sam
Summary:
Creates the state Alzheimer's disease and related dementia advisory council and specifies membership of council and terms of members. Specifies that the council is attached to the commission on aging and disability for administrative purposes. Requires the council to develop and submit an Alzheimer's disease state plan to the general assembly that identifies barriers to Alzheimer's disease care, analyzes service utilization data, and includes recommendations, metrics, and best practices to address gaps in service no later than January 15, 2020.
Amendment Summary:
House Health Committee amendment 1 (004088) adds the Tennessee Association for Home Care and the Tennessee Nurses Association to the list of groups who may submit qualified nominees to be appointed to the Council. Deletes language of the printed bill that authorized private citizen members of the Council be reimbursed for travel expenses incurred for attending meetings. Deletes requirement that members of the Council attend at least 50 percent of all meetings. Specifies the legislative committees to which the annual report must be submitted. Senate amendment 1, House Government Operations Committee amendment 1 (005741) deletes and replaces all language after the enacting clause such that the only substantive changes are: (1) to add the Tennessee Association for Home Care and the Tennessee Nurses Association to the list of groups who may submit qualified nominees to be appointed to the Council; (2) to delete language of the original bill that authorized private citizen members of the council be reimbursed for travel expenses incurred for attending meetings; (3) to delete the requirement that members of the Council attend at least 50 percent of all meetings; and (4) to specify the legislative committees to which the annual report must be submitted.
Fiscal Note:
(Dated February 2, 2019) Increase State Expenditures – $6,100
Senate Status:
04/01/19 – Senate passed with amendment 1 (005741), which deletes and replaces all language after the enacting clause such that the only substantive changes are: (1) to add the Tennessee Association for Home Care and the Tennessee Nurses Association to the list of groups who may submit qualified nominees to be appointed to the Council; (2) to delete language of the original bill that authorized private citizen members of the council be reimbursed for travel expenses incurred for attending meetings; (3) to delete the requirement that members of the Council attend at least 50 percent of all meetings; and (4) to specify the legislative committees to which the annual report must be submitted.
House Status:
03/27/19 – House Finance Subcommittee placed behind the budget.

(Bill will pass and be funded in the budget I believe. Passed Senate 31-0.)

Sponsors:
Sen. Briggs, Richard , Rep. Carr, Dale
Summary:
Creates elder abuse task force charged with examining the current state of financial elder abuse, determining its economic and human impact, and developing recommendations to address problems associated with financial exploitation of the elderly. The task force will consist of 12 members, appointed by the health and financial commissioners, speakers of the legislative houses, district attorney, and TBI, as well as representatives from health and banking associations. The task force will submit its findings and recommendations to the governor and the general assembly no later than January 15, 2021.
Amendment Summary:
House amendment 1 (004311) deletes and rewrites all language after the enacting clause such that the only substantive change is removing the legislative members from the taskforce.
Fiscal Note:
(Dated February 7, 2019) Increase State Expenditures – $2,100/FY19-20 $1,400/FY20-21
Senate Status:
03/18/19 – Senate passed.
House Status:
03/14/19 – House passed with amendment 1 (004311).
Executive Status:
04/01/19 – Sent to governor.

Sponsors:
Sen. Lundberg, Jon , Rep. Hulsey, Bud
Summary:
Increases from over $30,000 to over $50,000 the amount of gross contributions that must be raised or received from the public by a charitable organization in order to trigger registration and reporting requirements with the secretary of state.
Fiscal Note:
(Dated February 9, 2019) Decrease State Revenue – $46,000/Secretary of State
Senate Status:
03/18/19 – Senate passed.
House Status:
03/14/19 – House passed.
Executive Status:
04/01/19 – Sent to governor.

Sponsors:
Sen. Stevens, John , Rep. Cepicky, Scott
Summary:
Authorizes property tax exemption for certain nonprofit entities that occupy and use real property owned by another tax-exempt institution, including property occupied by an exempt institution that originated as part of a single exempt institution and continues to use the property for the same purpose or property occupied and actually used by the U.S. government, the state, or any agency or political subdivision of the state. Makes other revisions related to property tax exemptions for nonprofit entities.
Fiscal Note:
(Dated March 7, 2019) Decrease Local Revenue Exceeds $15,900
Senate Status:
03/18/19 – Senate passed.
House Status:
03/27/19 – House Finance Subcommittee placed behind the budget.

(Placing a bill behind the budget is not necessarily an indicator that the bill is in trouble. It just means the budget bill must be amended for to include this amount. The fact that it is a small amount and that the impact is on local and not state government indicates to me that the bill will probably be included in the budget and thus pass.)

Sponsors:
Sen. Roberts, Kerry , Rep. Whitson, Sam
Summary:
Reduces from 30 to 15 days the time for a medical assistance applicant to mail documentation of a material change affecting their TennCare application. Broadly captioned.
Amendment Summary:
Senate Commerce & Labor Committee amendment 1, House Insurance Committee amendment 1 (006388) establishes the Katie Beckett program to provide a Medicaid services eligibility pathway by waiving the parents' income and resources requirements for children under 18 years of age and with medical needs that result in severe functional limitations, would qualify for institutionalization in an acute care hospital, nursing facility, or intermediate care facility, and are likely to last at least 12 months or result in death provided they are not receiving benefits from any alternative waiver, would otherwise qualify for supplemental security income but for the income or resources of the parent, and for whom the cost of care outside of the institution does not exceed the estimated Medicare cost of appropriate institutional care. Requires the Katie Beckett program to provide an integrated program which provides such children, funding permitted, respite care, care coordination, medically necessary care and supporting services. Clarifies requirements for continued enrollment. Establishes a Medicaid diversion plan that offers a capped package of essential wraparound services and supports as well as premium assistance using a sliding scale based on parent income for children meeting the previous criteria. Requires this program provide services to support and sustain child health, family caregiving, and prepare the child for transition to employment and community living with as much independence as possible in the most integrated setting appropriate and cost-effective way. Requires the bureau of TennCare and intellectual and developmental disabilities department issue and annual joint report on the status of the program to the health committees of both legislative chambers.
Fiscal Note:
(Dated February 3, 2019) NOT SIGNIFICANT
Senate Status:
03/26/19 – Senate Commerce & Labor Committee recommended with amendment 1 (006388). Sent to Senate Finance.
House Status:
04/04/19 – Set for House Finance, Ways & Means Subcommittee 04/10/19

(This is an important bill which seems to have a good chance to pass. I think. It has strong bipartisan support even though it expands Medicaid. In spite of the listed fiscal note indicating no significant cost, the bill as amended apparently has a revised fiscal note and would cost the state around $27,000,000. Still, it has strong support and may pass. I am happy to discuss with anyone who wants more details.)

Sponsors:
Sen. Yarbro, Jeff , Rep. Shaw, Johnny
Summary:
Defines reasonable accommodations in respect to employees who are pregnant. Declares that an employer is not required to construct a permanent, dedicated space for pressing milk. Establishes what an employer is not required to do unless the same accommodations are made for other employees including creating a light duty position and compensate an employee for more frequent or longer break periods. Declares it to be discriminatory based on sex for an employer to fail to make reasonable accommodations for pregnant employees, require an employee to take leave if a reasonable accommodation can be made, and take adverse action against an employee for requesting reasonable accommodations.
Amendment Summary:
House Employee Affairs Subcommittee amendment 1 (006245) requires the department of labor and workforce development to provide online educational materials explaining existing employer responsibilities, under both federal and state law, and all rights of employees who have a pregnancy-related health condition. The attorney general must investigate complaints related to the federal Pregnancy Discrimination Act or Americans with Disabilities Act and annually report finding to the general assembly and the governor.
Fiscal Note:
(Dated February 24, 2019) NOT SIGNIFICANT
Senate Status:
02/07/19 – Referred to Senate Commerce & Labor Committee.
House Status:
03/25/19 – Taken off notice in House Consumer & Human Resources Committee.

(Bill is dead for this year.)

Sponsors:
Sen. Johnson, Jack , Rep. Lamberth, William
Amendment Summary:
House Government Operations Committee amendment 1 deletes all language after the enacting clause. Creates the Tennessee Education Savings Accounts Act (ESA). Requires a participating student to participate in the program until the student enrolls in a public school, graduates or withdraws from high school, or reaches 22 years of age between the commencement of the school year and the conclusion of the school year, whichever occurs first, unless the student is suspended or terminated from participating in the program. Authorizes a participating student to return to the student's LEA after enrolling in the program, and after returning, requires the student's ESA to be closed and any remaining funds to be returned to the State Treasurer. Requires returned funds to the State Treasurer be placed in the Basic Education Program (BEP) Education Trust Fund of 1992, if the student ceases to be a resident of Tennessee. Sets parameters for the use of funds in a student's ESA upon the student graduating high school or exiting the program by reaching 22 years of age and applying those funds to a postsecondary institution. Requires the Department of Education (DOE) to establish procedures to determine student eligibility and develop an application form and approval process. Requires the program to begin enrolling participating students by the 2021-22 school year. Limits program participation to an exact number of students for various years. Requires DOE to select students for participation in the program through a random enrollment lottery process, if the number of program applications received by the department exceeds the maximum number of students that may participate in the program for that school year. Requires the maximum annual amount that a student is entitled under the program to be equal to the per pupil state and local funds generated through the BEP for the LEA in which the student resides. Establishes a school improvement fund to be administered by DOE for the three fiscal years in which the program accepts students. Requires 2 HB 939 – SB 795 disbursements in the form of an annual grant to each LEA with participating students to be used for school improvements. Requires DOE to post on its website the list of participating schools, the grades taught, and other information that may assist parents in selecting a participating school. Authorizes DOE to deduct six percent from the annual ESA award amount to cover the costs of overseeing the funds and administering the program. Authorizes DOE to contract with a non-profit organization to administer some or all portions of the program. At the conclusion of the third fiscal year that the program enrolls students, requires DOE to publish an annual report on its website that contains information about the program for the previous school year.
Senate Status:
04/03/19 – Set for Senate Education Committee 04/10/19.
House Status:
04/04/19 – Set for House Finance, Ways & Means Subcommittee 04/10/19.

Sponsors:
Sen. Johnson, Jack , Rep. Lamberth, William
Amendment Summary:
House Education Committee amendment 1 (006140) deletes all language after the enacting clause. Creates the Tennessee Public Charter School Commission as an independent state entity for the purpose of serving as an appellate charter school authorizer and the local education agency (LEA) for any public charter school it authorizes. Beginning in the 2020-21 school year, empowers the Commission to authorize public charter schools on appeal of a local board of education's decision to deny a public charter school application. Authorizes the Commission to adopt policies and procedures for the Commission and the Commission's authorized charter schools. Requires the Commission to be composed of nine members that must be appointed by the Governor and confirmed by the Senate and the House of Representatives. Requires the Commission to meet at least quarterly and prohibits members from receiving compensation.
Fiscal Note:
(Dated February 12, 2019) NOT SIGNIFICANT
Senate Status:
04/03/19 – Set for Senate Finance, Ways & Means Committee 04/09/19.
House Status:
04/04/19 – Set for House Finance, Ways & Means Committee 04/09/19.

Sponsors:
Sen. Pody, Mark , Rep. Griffey, Bruce
Summary:
Requires verification of citizenship or lawful presence for each applicant 18 years of age or older, who applies for prenatal care and the special supplemental food program for women, infants and children when administered by the department of health. Broadly captioned.
Amendment Summary:
House Criminal Justice Subcommittee amendment 1 (005958) rewrites the bill to: (1) require the District Attorney General (DAG) prosecuting a criminal case, the investigator assigned to a criminal case, or the official of the jail in which the defendant in a criminal case is held, to take affirmative steps to determine the defendant's immigration status with the Bureau of Immigration and Customs Enforcement (ICE) of the United States Department of Homeland Security prior to a preliminary proceedings in the criminal case. (2) Require the judge of the court of general sessions presiding over a criminal case to inquire at a preliminary proceeding as to whether the DAG, the investigator or the official of the jail has determined the defendant's immigration status. (3) Establish that a defendant charged with a criminal offense who is determined to be unlawfully present in the United States is presumed to be a flight risk. (4) Require a judge to set bail at an amount sufficient enough to cover the cost of retrieving the defendant from outside of the United States. (5) Require all state and local law enforcement, prisons, jails, detention centers, jail administrations and similar agencies to cooperate to the fullest extent possible with any detention detainers of ICE, within the limits of state and federal law.
Fiscal Note:
(Dated March 8, 2019) Other Fiscal Impact The provisions of this legislation will likely result in a decrease in eligible participants in the Special Supplemental Food Program for Women, Infants and Children (WIC) and could jeopardize a significant portion of the federal funding received for WIC; however, the extent and timing for any such impacts cannot be reasonably determined.
Senate Status:
02/11/19 – Referred to Senate Health & Welfare Committee.
House Status:
03/27/19 – Failed in House Criminal Justice Subcommittee after adopting amendment 1.

Sponsors:
Sen. Bell, Mike , Rep. Curcio, Michael
Summary:
Limits the authority of a community oversight board to the review and consideration of matters reported to the board and the issuance of advisory reports and recommendations to the duly elected or appointed officials of the agencies involved in public safety and the administration of justice within the jurisdiction for which the community oversight board is established. Specifies that a community oversight board does not have the power to issue subpoenas for documents or to compel witness testimony. Requires any employee or member of a community oversight board to be a registered voter of the jurisdiction for which the community oversight board is established. Specifies other requirements for a community oversight board.
Amendment Summary:
Senate amendment 1 (005209) deletes language from the original bill establishing that the COB did not have subpoena power and replaces it with language authorizing a court to issue a subpoena if petitioned by certain officials. House amendment 1 (004252) adds that a community oversight board in existence as of the effective date of this bill will have one year from this bill's effective date to comply with the bill's requirements that an employee or member of a community oversight board must be a registered voter of the jurisdiction for which the community oversight board is established and that the community oversight board must not restrict or otherwise limit membership based upon demographics, economic status, or employment history.
Fiscal Note:
(Dated February 14, 2019) NOT SIGNIFICANT
Senate Status:
04/01/19 – Senate refused to recede from its actions in Senate amendment 1.
House Status:
04/04/19 – House appoints conference committee: Rep. Curcio (R), Rep. Lamberth (R), and Rep. Shaw (D).

(Important bill for Nashville, as well as other3 or 4 local governments which have such oversight boards. The Senate favors a role for these boards to initiate action to have a subpoena issued if a judge agrees it should be issue. The House version does not allow any role these boards relative to subpoenas, as I understand it.)

Sponsors:
Sen. Bailey, Paul , Rep. Hill, Timothy
Summary:
Requires the governor acting through the commissioner of finance and administration to submit to the federal centers for Medicare and Medicaid services a waiver amendment to the existing TennCare II waiver, or to submit a new waiver in order to provide medical assistance to the TennCare II waiver population by means of a block grant no later than 120 days after the effective date of this act. Orders the block grant to convert the federal share of all medical assistance funding into an allotment that is tailored to meet the needs of the state and that is indexed for inflation and population growth. Broadly captioned.
Amendment Summary:
House Insurance Committee amendment 1 (004786) requires any negotiated agreement between the federal government and the finance and administration commissioner be approved by a general assembly joint resolution.
Fiscal Note:
(Dated February 25, 2019) Increase State Expenditures Not Significant Other Fiscal Impact – If approved by the federal government, the level of federal funding that would be approved for the Medicaid program is unknown. The current federal funding level for FY18-19 is approximately $7,544,537,000.
Senate Status:
04/03/19 – Set for Senate Commerce & Labor Committee 04/09/19.
House Status:
04/04/19 – Set for House Floor for 04/11/19.

(Opposed by numerous health related organizations. It would seem to eliminate from the TennCare system certain regulatory safeguard that benefit health consumers. It also sets a cap on federal contributions which could be devastating if TennCare costs go up.)

Sponsors:
Rep. Sparks, Mike
Summary:
Encourages schools, nonprofit organizations, and faith-based organizations to increase opportunities for mentorships and apprenticeships for students.
Fiscal Note:
(Dated February 21, 2019) NOT SIGNIFICANT
House Status:
04/04/19 – Set for House Consent 04/08/19.

Sponsors:
Rep. Faison, Jeremy
Summary:
Amends Article XI, Section 5 of the state constitution to increase, from one to two, the number of charitable gaming events that a 501(c)(3) or 501(c)(19) organization may conduct for the benefit of the organization per year with the approval of two-thirds of each house of the general assembly.
House Status:
01/30/19 – Referred to House Department & Agencies Subcommittee.
128,000 Children Purged from TennCare
On April 2, 2019, the Tennessean reported that at least 128,000 children over the last two years have been purged from TennCare or CoverKids.[1]  TennCare responded that most families and children were disenrolled because they did not respond to the renewal forms.
A day later, the Tennessean reported that Commissioner McWhorter (Commissioner for Finance and Administration) said at least some of the dis-enrollments were the result of an improving economy.  However, national data does not support this conclusion.
The Tennessean reported on April 2, 2019, "Unsurprisingly, in the same years that TennCare and CoverKids cut so many children, the number of uninsured kids in the state sharply increased, according to recent studies from Georgetown University and the University of Tennessee. These two studies measured uninsured children very differently but agreed on the conclusion that the problem is worsening." So, what happened in 2016-17?
When the Affordable Care Act began enrollment on Nov. 1, 2013, TennCare discontinued its annual renewal process for current enrollees in order to focus on TennCare's new applications coming through the ACA (healthcare.gov). When a person/family applied for coverage, the ACA would determine if an individual would be eligible for private insurance through the ACA or TennCare or CoverKids through TennCare. This happened because:
In 2013, TennCare was not able to convert its existing eligibility system to comply with the new ACA eligibility requirements;
TennCare began using the federal eligibility system, healthcare.gov, for individuals and families to apply for coverage, and began using paper applications for other eligibility groups such as individuals needing nursing home care, CHOICES, QMB, etc.; and
In 2016, TennCare re-instituted the renewal process after more than a 2-year delay. Over this time span, many families had moved and TennCare had had very little communications with enrolled families, resulting in many families not receiving the renewal packets.
The Renewal process, consisting of is a 47-page renewal form, was very intimidating.
Finally, TennCare never created a way for a family to get assistance to enroll by phone.
These application and redetermination hurdles caused an increase in the un-insured rate of children in Tennessee.  The Georgetown University Policy Institute, Center for Families and Children reported, "The share of children without health insurance nationally increased from 4.7 percent in 2016 to 5 percent in 2017. Nine states experienced statistically significant increases in their rate of uninsured children (SD, UT, TX, GA, SC, FL, OH, TN, MA)."[2]
TennCare now has an online application system through which families with children can apply, enroll, renew, and update their information. However, before getting to this point, thousands of children and parents had lost coverage. The current online application still presents a barrier for folks needing to renew or enroll.  In-person assistance and the ability to enroll over the phone are important steps to strengthen TennCare's application system and prevent further disenrollment.
Consultant Spotlight: Susan Chapman, Governance, Communications and Events Expert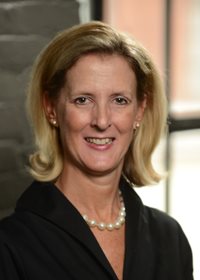 Our first consultant spotlight is one of our experts in communications, fund development, and governance, Susan Chapman. Susan has 27 years of experience in these areas and has worked with many organizations in the Nashville area such as Exchange Club Family Center and the University School of Nashville. We were fortunate to hear from Susan about her experience as a CNM consultant and the insight that she has gained from her consulting experience with us.
Susan had the opportunity to work with CNM for many years as a client and became familiar with the expert work of CNM consultants through this experience. CNM's focus on creating workable solutions to problems using a strategic perspective interested her in joining the team of consultants herself. Susan writes that she has enjoyed the opportunity that CNM has provided her to "work with a diverse group of clients." With CNM's client base of (# of members) members, CNM consultants get the opportunity to apply their expertise to a variety of organizations each with a diverse set of problems.
Susan coins herself as a "governance 'geek'" who believes in the power of smart governance practices. She has gained a lot of satisfaction from watching "aha" moments occur among board chairs and executive directors as they discover the ways to make their nonprofit board function more efficiently and effectively. As aforementioned, a highlight working with CNM has been experiencing a diverse set of nonprofits and learning about the different challenges that organizations face. While these problems fall under the overarching category of board and governance issues, the root cause and manifestation looks very different across organizations. Susan writes that working alongside CNM's clients, "has opened my eyes to the depth of challenges that they face." Getting to the root of these issue takes a skilled questioner and expert like Susan who knows that "there is no one size fits all solution."
In addition to this diverse client base, CNM's emphasis on collaboration sets our consulting team apart from other consulting experiences. Susan highlights the unique collaborative nature that the CNM staff and consultant experts emphasize. Collaboration is one of CNM staff's core values, and is a large part of all areas of CNM's work, including consulting. While it is common for nonprofit consultants to work alone, Susan emphasized that CNM has allowed her to "work with some great consultants to combine our expertise in order to more efficiently serve clients."
Interested in working with a consultant like Susan? Check out more information on beginning a consulting engagement here and familiarize yourself with our list of experts here.
Have further questions or interested in becoming a CNM consultant? Email consulting@cnm.org.
RESPONSES
Why were you interested in joining CNM's consulting team?
I worked with CNM for many years on the client side. I always respected and appreciated the work their consultants did to help us move forward and solve problems from a strategic perspective. Joining CNM's team has allowed me to work with a diverse group of clients. Each client has specific challenges and I enjoy working with them to create workable solutions.
What has been one of your highlights of working with a CNM client and why?
I am a governance "geek" and believe that smart governance practices are the key to a well-functioning nonprofit board.  Seeing the "aha" moments as board chairs and executive directors learn how to make their boards work more efficiently and effectively has been a highlight for me.
How have you seen yourself grow during your time as a CNM consultant?
Most definitely. Working with so many different nonprofits has opened my eyes to the depth of challenges that they face. While they may all label it "board issues", the challenges can run very deep. I have learned to ask a lot of questions to get at the root of the issues. There is no one size fits all solution.
How has being a part of CNM's team differed from other consulting experiences?
I love collaborative work and have been fortunate to work with some great consultants to combine our expertise in order to more efficiently serve clients. Consultants often work solo, but CNM has provided me with many opportunities to work with others. I enjoy the strategy and brainstorming.
What insight have you gained during your time as a CNM consultant?
I have learned that many nonprofits do not have high-functioning boards! (Not sure if you should print this anywhere.)
Equity and Systemic Racism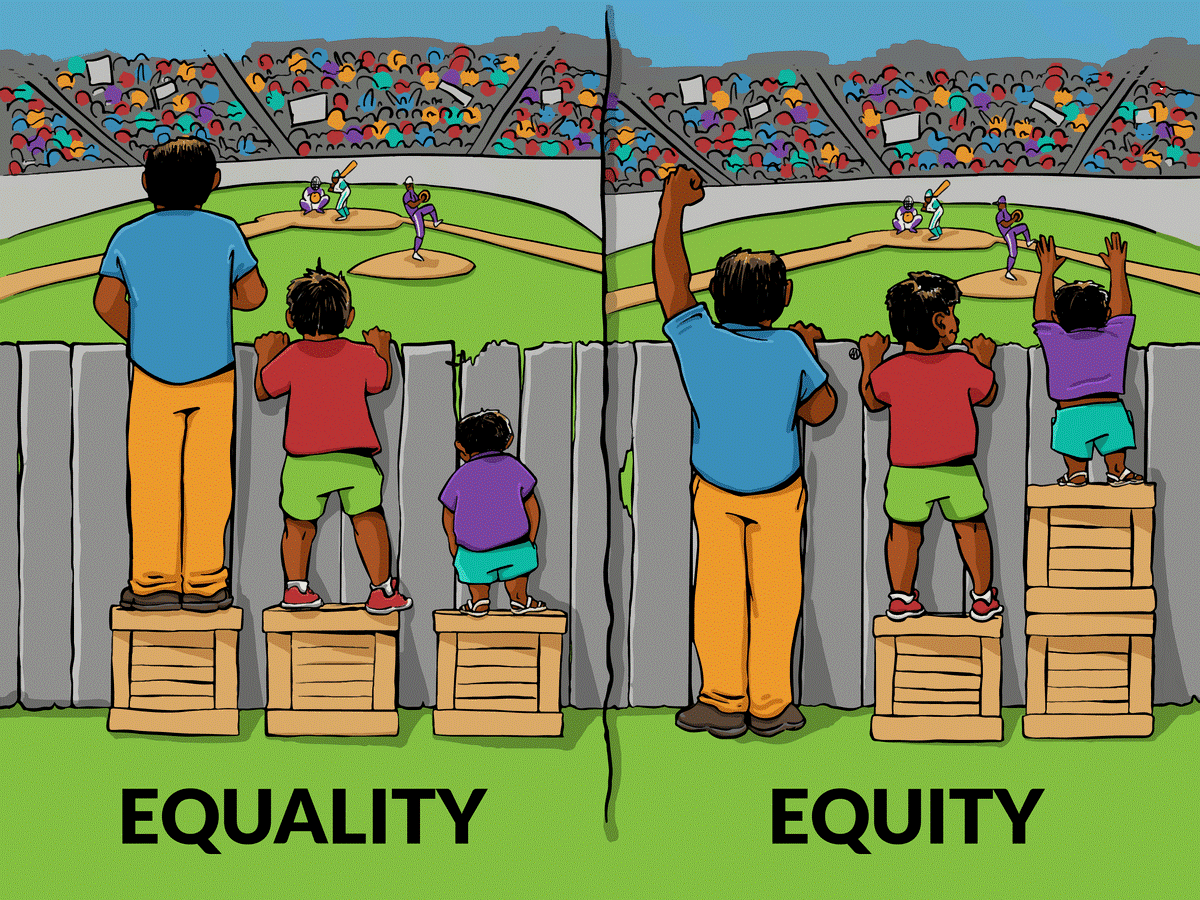 The first Collective Impact Learning Community session of the year included the opportunity to hear from cohort member and Metro Human Relations Commission Executive Director Mel Fowler-Green on Systemic Inequality and Equity Frameworks. Equity is the base on which the collective impact framework should be built, and it is defined by Mel as, "just and fair access and inclusion into a society in which all can participate, prosper, and reach their full potential." Without an intentional focus on equity, collaborative efforts can unintentionally reinforce patterns that uphold disparities.
What is equity?
Mel began discussing equity using the common graphic of children of different heights trying to see a baseball game over a fence. Equality is represented by giving each person a singular box to stand on, whereas equity is exemplified by providing each child with the number of boxes they individually need to see over the fence. While a common representation of equity, challenges to this graphic arose. This picture rests inequity in the person, putting the emphasis on the person's inability and not on the fence system. Mel explains, "If this is supposed to be a metaphor for other inequities, it fails to adequately represent the sources of those inequities." Mel used the example of the education system and disparate outcomes of students from low-income marginalized communities. If you consider this graphic in the realm of education it would suggest that disparate outcomes are due to the metaphorically "shorter" ability of students in low-income communities of color while in reality it is from the unequal opportunity that these groups have been afforded, which is rooted in a history of inequality. Members of the cohort suggested tearing down the fence and liberating the children, and were encouraged to expand upon this mindset using this guide.
The focus of Mel's presentation was systemic racism which manifests in all parts of society and encompasses individual, institutional, and structural inequities. Despite the abolition of slavery and Jim Crow laws, civil rights legislation, and numerous workshops, trainings, and educational opportunities intended to end racial disparities, these inequities continue to persist.
Our shared past
Mel unpacked the complex interaction of anti-black laws and practices, unjustly gained power of whites, inequalities witnessed along racial lines, and attitudes that uphold white privilege and power using one simple statement, "It's about where you live." The statement considers two major factors of racial inequity that have persisted across centuries: access to resources and homeownership. Access to resources encompasses neighborhood aspects such as supermarkets, schools, workplaces, transit, safety, and green spaces. Homeownership is tied to worth, access to capital, health, stability, educational achievement, and civic participation. Mel utilizes the prominent example of New Deal redlining in comparison to current incomes to reinforce the importance of where an individual lives.
New Deal redlining was the process of creating security maps that outlined areas where the federal government should and should not provide loans for mortgages. A single black family in a neighborhood would cause the area to be delisted or labeled at high risk for loaning. This created and maintained segregated schools as well as locked blacks out of the greatest opportunity for wealth gain in history. Mel then compared this 1930s map to the 2012-2016 Opportunity Atlas map of current household incomes, showing that low income areas almost exactly aligned with areas delisted during redlining. These almost 100 year old maps have caused lasting negative impacts.
Mel continued to highlight the importance of where people live and the lack of societal awareness around historically racist policies following her workshop when she was asked what historic event she wish was taught in textbooks. Mel discussed the full legacy of Brown v. Board of Education which includes the mass firing of black educators and shunting of African American students in newly integrated schools. The Supreme Court ruling is often championed for outlawing explicit segregation policies, while the disparate effects of a lack of black educators in schools is not mentioned. Research has shown that there are negative consequences for student success when faculty and staff do not reflect the diversity of their students. White teachers are less likely to identify gifted and talented skills among students of color and have lower expectations for black students completing a four-year college degree. Mel writes that it should be taught that the Supreme Court ruling "resulted in a mass firing of black educators that still today has a negative impact on public schools nationally."
How does this continue?
How and why do racist policies and systems continue to be perpetuated in this country? Lack of intent, belief in individualism, seemingly neutral social structures, white privilege, the myth of colorblindness, and most importantly, invisibility. Even those who are working to combat disparity may not see the ways that racism has contributed to and built today's structures, making this conversation and audience all the more important.
While Mel believes that nonprofits are in a unique position to lead on equity, when asked what one thing Mel would share with nonprofit leaders on equity, she responded, "Systemic change is going to require getting your board and funders into the conversation. Commitments to equity will necessarily mean changes to resource allocation and power structures in your institution. Staff training, community empowerment, and diverse leaders within the organization are all important. But having a board and funders who trust you to make the changes are critical."
Learn more
To hear more about the topic of equity and how to combat inequity in your work, register here for Mel's next workshop, "Implementing Equity Frameworks: Creating Systemic Change" on April 25th.
In the meantime, explore these recommended resources:
What to Expect from a CNM Consulting Engagement
Overview
Have you identified a need to amplify your work but don't know next steps to reach your goals? CNM's consulting department is here to show you how to navigate the CNM consulting process so that you can receive in-depth expertise on projects as large as organizational strategic planning and as small as a meeting facilitation. Continue reading for information about engaging in a consulting project at CNM, from initiating a project to determining your budget to setting expectations and overall goals.
Starting the Process
To begin a consulting project with CNM, your first step is to contact our consulting team by emailing consulting@cnm.org. After contacting CNM, our Consulting Coordinator Kyla Phillips will reach out to you to set up a discovery call. This call will cover your organization's needs, determine the project scale, and allow our consulting team to make recommendations. We encourage you to visit this page to familiarize yourself with our expert consultants and provide input to our consulting team about your preferred consultant. The consulting team will then utilize the information they have gathered to match you with a consultant based on your preference, consultant skill set, area of need and consultant familiarity, consultant facilitation style, and availability.
Next, the client and consultant are connected over email and will set up a meeting to discuss project scope including the details, timeline, and deliverables. The consultant will relay this information to CNM where our consulting team will create a proposal with an estimated cost for you to review and approve. This is where you can tweak the scope and timeline to best fit your needs. Following your approval of the proposal, CNM will prepare a formal contract for you to sign via DocuSign.
Once this contract is signed, the consultant and client will carry out the agreed upon project. CNM will help bring the project to a close, generating feedback from both parties, and providing the clients with an evaluation to help improve CNM's services. Should the project require additional time or expansion of scope, CNM will prepare an addendum for both parties to approve and sign.
Staff tip: One of the most critical, often overlooked factors in beginning a successful consulting project is buy-in. Before beginning the consulting engagement, seek additional support from individuals in your organization. It is especially important that the project is supported by the Executive Director and the board. Without support from these individuals, successful implementation of the consulting project can be very difficult.
Cost
The cost of a consulting engagement is dependent on the scope of the project. The cost outlined in the proposal includes three components of the consulting engagement. First, cost encompasses the consultant's preparation time. This includes research, facilitation, and any meeting or deliverable design. Cost also includes the consultant's time on-site, which is the physical time that the consultant spends with the client. Lastly, the cost will include any consultant follow-up time such as emails, phone calls, and documentation. The cost outlined in the original contract is based on the time budgeted to complete the proposed deliverables and encompasses these three components of the consultant's time. If more time is needed to complete the current scope, or if the scope needs to be changed, an amendment can be signed to outline this change from the initial contract.
Staff tip: Have great need but a small budget? CNM will work with whatever sized budget provided and do our best to meet it. Not all needs of an organization can be covered in one consulting project, but CNM will work hard to create a project that fulfills as much need as possible within the defined budget.
In addition, scholarship funds are available for organizations funded by The HCA Foundation, The Healing Trust, West End Home Foundation, the Dan and Margaret Maddox Charitable Fund, or the Memorial Foundation through our Nonprofit Excellence Fund. Click here to learn more about this opportunity.
Timeline
Once a client has their discovery call with our consulting team, it takes 1-3 weeks for a proposal to be created and signed. This timing can be quicker or slower, as it is dependent on client and consultant schedules as well as project scope. After the proposal is approved, it moves into the signed contract stage. This contract will include an agreed upon deadline for the project. To add additional time to a project or to change the project scope, an amendment to the contract must be created and signed.
Timelines of consulting engagements are dependent on the nature of the project and range from single meeting facilitations to months-long strategic planning efforts. In addition to scope of the project, the timeline is dependent on availability. Try not to schedule consulting engagements during especially busy times of the year, considering both your staff and board member's schedules.
If you are looking for consultant availability on a specific date or set of dates, allow 3-4 months in advance notice. This includes but is not limited to needing a consultant to facilitate or speak at meetings or events. If it is closer to the date, CNM will do its best to find a consultant for your particular date and need, but cannot guarantee availability.
Questions to ask yourself…
Before beginning a consulting engagement:
Have I familiarized myself with consultants I may be interested in working with using this page?
How much availability does my organization currently have?
Do I have organizational buy-in?
What is the budget we are willing to spend on a consulting project?
Is my organization funded by The HCA Foundation, The Healing Trust, West End Home Foundation, the Dan and Margaret Maddox Charitable Fund, or the Memorial Foundation?
During the consulting engagement:
Do I need to change the scope or timeline of the project?
Do I have open communication with my consultant and CNM?
Following the consulting engagement:
Do I need to extend the consulting project?
Have I completed the evaluation?
Explore CNM's consulting page or email consulting@cnm.org if you have any further questions or would like to begin a project to strengthen your organization.
Systems Thinking for Change
Using systems thinking for collaboration in technology with Blake Stockard
The 2019 Young Nonprofit Professionals (YNP) Kick-off event featured a discussion about systems thinking with Blake Stockard, President and Founder of Kumwe Systems an organization dedicated to using collaborative strategies for technological change. Blake defined the systems thinking mindset as the key to adaptiveness, outlined core characteristics of the framework, and opened discussion about techniques to use and integrate the mindset in practice.
Broadly, systems thinking is a cycle of alignment, collaboration, stewardship, and sustainability in an organization. This cycle is driven by people, processes, tools, and outcomes. Blake discussed that tools can range from complex technology (which is most of his work) to a simple staff meeting agenda. In addition, there is an underlying level to systems thinking – considering perspectives, visualizing connections, taking action, and making goals. Due to the cyclical nature of the framework, systems thinking encompasses multiple series of ideation. Blake suggested that individuals pair the systems thinking mindset with design thinking. This design thinking kit is free and contains both instructional material as well as concrete activities to help support the iterative nature of the systems thinking framework.
Systems thinking is a versatile mindset that, when incorporated effectively, provides a framework to promote a great deal of organizational problem solving. By discussing the people that drive impact and considering processes and tools that affect outcomes, systems thinking provides organizations with an adaptive way to problem solve.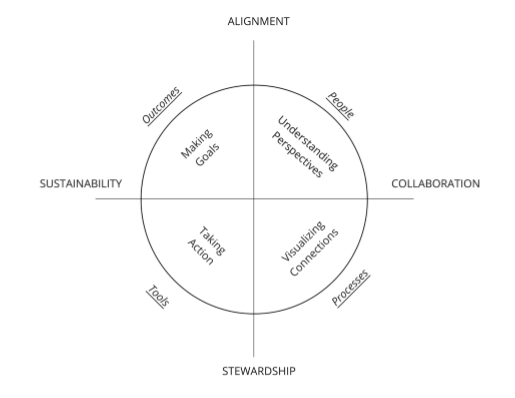 Systems thinking for adaptive challenges
Systems change is all about getting at the root cause of a problem, and thinking long-term about creating broad change. One model for the different conditions of systems change was presented in The Water of Systems Change by John Kania, Mark Kramer, and Peter Senge. The conditions are outlined below: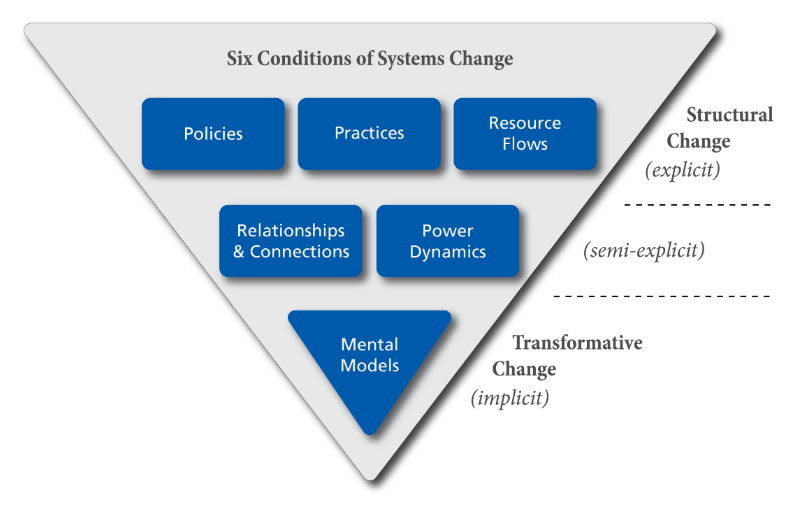 Being a Public Defender in Your Own Role
In early January, CNM welcomed Metropolitan Nashville's newly elected Chief Public Defender Martesha L. Johnson to discuss her vision for the Nashville Defenders, new initiatives and opportunities for advocacy, powerful narratives, and being a collective voice of public defenders in our respective roles in the community.
The Mission of the Metropolitan Public Defender's Office is "to defend the liberty, honor, and constitutional rights of the individuals, of all ages, whose cases have been entrusted to us." They strive to be advocates for their clients, standing with them in their communities and working toward a just, fair, and compassionate legal system. The Public Defenders work to meet this mission by focusing on their three core values: client-centered representation, excellent and innovative advocacy, and community empowerment and systemic engagement. Working together for a better legal system that promotes justice in process and outcome requires collaboration from our community and "people in the community who understand that justice is not as compartmentalized as we'd like to make it."
Martesha and her office recognize that an individual's story is far more than a warrant, and solving the resource and systemic problems that people face takes more than just the court room. While constricted in the individuals they are able to serve by federal poverty guidelines, the Public Defenders focus on advocacy for all clients, considering important factors in their cases such as an individual's mental health history. Martesha articulates that in most cases, there is something driving the "why" behind the warrant, making advocacy and access to resources imperative.
Working with Nonprofits
The end of Martesha's formal presentation left many participants asking the question, "What support is most helpful from us, as nonprofit leaders?"  Martesha stressed two main visions that she has for working collectively with the nonprofit sector, a court watch program and a network of experts.
Court watch is a program that is already implemented in many cities and is dedicated to informing the public about court processes and decisions. Beginning a court watch program in Nashville would require few resources, as Dawn Deaner's Choosing Justice Initiative (CJA) is likely to spear head the program. The program would require volunteers, coordinators, individuals to write the findings in reports, and ties to the media. Martesha sees this as an important way to open the courts to the community, stressing that those participating would be able to watch for commonalities and trends in court processions. For example, it would bring light to those who are wearing orange, and how those who are wearing orange are treated differently than those who can afford not be in jumpsuits. In addition, the racial disparity in court would be highlighted. While the 50/50 breakdown of whites and blacks in court gives off the appearance of equality, the true racial breakdown of Nashville with only 24% of the population being black adds an eye opening layer to this narrative.
Martesha also commented on the benefit of a roster of experts from the nonprofit sector. This list would not only be called on during court cases, but used for continuous connection and mutual updates on the work done in the Public Defender's office and nonprofits serving their client community. This is especially important because many of their clients do not have family and friends as advocates. Experts on topics such as mental health and ACEs (Adverse Childhood Experiences) would help provide clients with much needed advocates and aid in humanizing cases. In addition, this list of experts could help to shift the focus to proactive rather than reactive assistance. Workshops lead by experts to organizations such as the DA Office would provide insight into new ways of thinking about a case before the accused even steps in the court room. Everyone in this community specializes in something different that has the potential to show that "cages will not change the behavior, cages will not keep the community safe."
Martesha's Perspective
Another initiative that Martesha championed was Creating Avenues for Restoration and Empowerment (CARE) court, a diversion initiative created by Judge Rachel Bell. Other cities have similar programs that allow young adults ages 18-25 to have their record cleared after participating in the program. To receive record expungement, this 11 month 29 day program would provide education and support for job readiness. While still in the works, the District Attorney may allow this diversion for small charges such as simple theft and possession of marijuana.
When asked about the one policy change Martesha would make given the chance, she quickly responded with the elimination of money bail. Money bail has created a wealth-based detention system that centers justice on wealth and suggests that money equals protection. Our justice system claims to presume everyone innocent until proven guilty, but how can one feel they are presumed innocent when a jail is holding them and the pressures of losing everything are rising? For someone who cannot afford bail, one day in jail could mean everything. It could mean losing your job, apartment, or leaving your kids with no caretaker. Money bail leads to individuals pleading guilty to crimes they did not commit to get out of jail as fast as possible. In its replacement, a pre-trial risk assessment should be performed to determine bail, as the only conversation surrounding an individual's bail should be their likelihood of returning to court. This would include metrics such as an individual's previous criminal record, the number of times they have missed court, and their ties to the community.
Martesha also provided the attendees with knowledge on topics of interest such as the difference between court appointed attorneys and Nashville defenders, diversion and specialty courts, and criminal trespass cases which many people who are homeless face. Court appointed attorneys take cases that the Public Defender's office is unable to due to federal restrictions and conflicts of interest. These attorneys receive very little money to represent their cases and no mentoring or oversight. Martesha also combatted misconceptions of diversion and specialty courts, articulating that these are often a method of punishment guised as a good thing as they provide sanctions for normal experiences in healing processes. For example, healing from addiction very rarely occurs without relapse, which is sanctioned in these courts. In addition, Martesha presented the narrative of people who are experiencing homelessness and criminal trespass cases as a revolving door of people, sometimes with individuals asking to stay in jail for 2-3 days more in the winter because they have nowhere to go.  These narratives were powerful in displaying the resource problem that our community faces. More than a resource problem, however, we have an allocation problem. Nashville has the resources to attract 100 new people a day, but is not investing in the people who are already here.
Get Involved
By the end of the conversation we circled back to the beginning sentiment: what is the most important thing the nonprofit sector can do to help? Create a collective voice that mandates a change in the criminal justice system. This is best done at the ballot box and incorporating these narratives into every day communication. Without a powerful, collective voice, Martesha's call for justice will be overpowered. Martesha emphasized that the players in the room should, "consider being a public defender in your respective roles."
To connect with the Public Defender's office contact publicdefender@jis.nashville.org. Emily Herbert works with client advocates and helps to connect clients with community resources.
To learn more about Collective Impact and working collaboratively to make systems change check out CNM's upcoming Collective Impact Workshop "Implementing Equity Frameworks: Creating Systemic Change" on April 25th, find a workshop that interests you here, or contact our Director of Collective Impact Meg Morgan at meg@cnm.org.
2018 Salute to Excellence Finalists Announced
The Center for Nonprofit Management (CNM) is pleased to announce the finalists for the 2018 Salute to Excellence nonprofit awards. This year's event on October 9, 2018 at the Omni Nashville Hotel will feature awards in 13 categories of nonprofit excellence. Winning organizations will receive awards in amounts that total $250,000 as well as recognition for their accomplishments serving the Middle Tennessee community.
"I am thrilled to recognize the outstanding accomplishments of our Salute to Excellence finalists for 2018," said CNM President and CEO Tari Hughes. "The work that these organizations do to serve our community is unmatched, and CNM is proud to partner with them to amplify their impact in Middle Tennessee and beyond. I would also like to thank the community review panels for their hard work in selecting finalists from a pool of many worthy applicants."
The finalists for the 13 awards categories are:
SunTrust Bank CFO of the Year Award
Robert Adams-Ghee, Soles4Souls
Leslie McGilberry, Siloam Health
Louis Orman, Boys & Girls Club of Middle Tennessee
The Memorial Foundation Leadership Award
Boys & Girls Clubs of Middle Tennessee
Dismas House
Tennessee Justice Center
Piedmont Natural Gas Sustainable Practices Award
Country Music Hall of Fame and Museum
The Nashville Food Project
Urban Green Lab
The Frist Foundation Innovation in Action Award
Crossroads Campus
Men of Valor
Nations Ministry Center
The Healing Trust Catalyst for Change Award
Bridges for the Deaf and Hard of Hearing
Oasis Center
Prevent Child Abuse Tennessee
Diversified Trust New Generations Award
NASBA Center for Public Trust
Nashville in Harmony
United Way of Rutherford and Cannon Counties
Skanska Educational Enhancement Award
Communities in Schools of Tennessee
Moves & Grooves, Inc.
Southern Word
Kraft CPAs Board Member of the Year Award
Lisa Campbell, Sexual Assault Center
Lucia Folk, Arts & Business Council of Greater Nashville
Harriet Karro, Gilda's Club Middle Tennessee
Erie Chapman Foundation Servant's Heart Award
Kawema, Communities in Schools of Tennessee
Jane Beasley, Tennessee Justice Center
Michael Desjardins, Matthew Walker Comprehensive Health Center
The Frist Foundation Team Building Award
Council on Aging of Middle Tennessee (and the Senior Transportation Leadership Coalition)
Pet Community Center (and Metro Animal Care and Control)
YWCA Nashville & Middle Tennessee (Lethality Assessment Program)
The Frist Foundation Revenue Development Award
Crossroads Pets
NASBA Center for Public Trust
Pet Community Center
The Healing Trust Compassionate Care Award
Alive Hospice
Medical Foundation of Nashville
The Nashville Food Project
Bank of America CEO of the Year Award
Jaynee K. Day, Second Harvest Food Bank of Middle Tennessee
Heather Higgins, First Steps, Inc.
Tallu Schuyler Quinn, The Nashville Food Project
About CNM: CNM is a membership service organization that serves the Middle Tennessee nonprofit community and its partners. CNM builds nonprofit capacity through consulting services, educational workshops and trainings, collective impact programming, networking opportunities, special events, member resources and more. CNM's mission is to amplify the impact of nonprofits and their partners in order to create a connected community equipped to realize our greatest opportunities.
About Salute to Excellence: A key part of the CNM's mission is celebrating nonprofit organizations for their service to the community. For the past 25 years, CNM has hosted Salute to Excellence, an annual awards ceremony honoring CNM member nonprofit organizations for their hard work in Middle Tennessee. Salute to Excellence brings together more than 1,100 local business, community and nonprofit leaders as they honor organizations in 13 distinct categories of service. Finalists in each category receive recognition for their ongoing hard work in the community, and winning organizations take home cash prizes totaling approximately $250,000.
2018 marks the 26th year of recognizing the outstanding Middle Tennessee nonprofits and their leaders by applauding their hard work and commitment to make our community a better place to live and work. Over the years CNM has honored more than 500 nonprofit award finalists and awarded more than $3 million to excellent nonprofits.